The Butler Difference
Posted on July 19, 2022 in News
You've made the decision to go with pre-engineered construction for your upcoming project. The next logical step is to select the vendor. We are proud to partner with the best manufacturer in the business, and as a Butler Builder®, we have access to Butler Manufacturing's industry-leading building systems, plus the teams of engineers that help to plan it for your structure.
But what is The Butler Difference and how can it benefit you? We've collected that information for you to help make your decision process a little easier.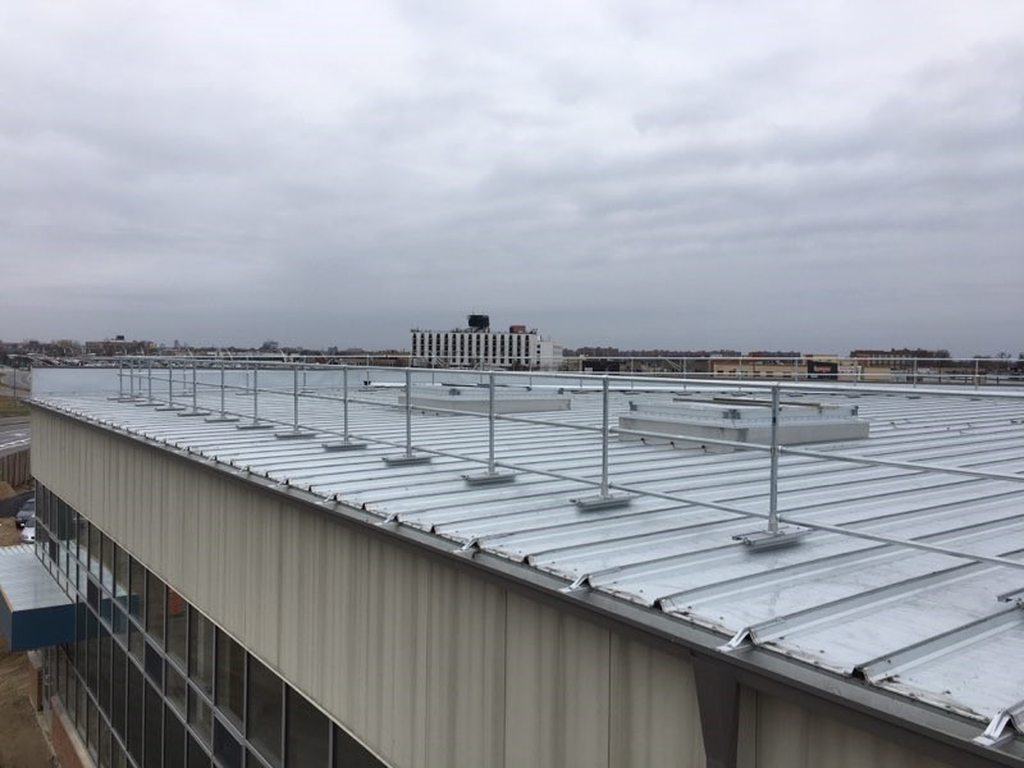 The MR-24® Difference.
No other roof system can come close to the performance of Butler's MR-24® roof system. With 50+ years of in-place weathertight performance and a host of energy efficient options to choose from including cool roof coatings, the MR-24® roof system is in a class of its own.
Roof Clip: This "invisible component" holds the standing-seam roof panels to the supporting structural members, allowing the roof to move freely in both directions to reduce vulnerability to leaks and wind damage.
Weathertight Seams: This system is the only standing-seam roof system where the 180 degrees of the roof panel is mechanically field-rolled to complete a 360-degree double-lock seam.
Butler Scrubolt™: These high-strength fasteners have twice the pullout strength of industry-standard self-drillers.
The Structural Difference.
Butler structural systems offer a variety of options that can meet any project requirements for scope and timing.
Landmark™ 2000 Structural System: This system can span up to 60 feet, and the special truss purlin system is a Butler exclusive that can achieve up to 60-foot bays, and is available in 30-, 34-, and 40-inch depths.
Widespan™ Building System: This system is suitable for almost any end-use and has the flexibility to add accessories to enhance appearance while improving functionality. This low-maintenance option providers superior performance for years to come.
Holes: We sell holes. Pre-punched secondary structurals and pre-punched roof panels provide for perfect alignment. Butler details are sharp and crisp.
The Pre-Bid Difference.
Once you realize that the Butler Difference is the only option for you, using Stuart Berger's pre-bid assistance is the next easy step to take. We can advise on key areas such as matching materials selection and buildability to the specific needs of the project, and we're by your side the entire time.
Evaluation Stage: We review the project and provide guidance starting at the concept level. We take size, span, framing solutions, drainage, and more factors into consideration.
Building Component Stage: We look at the project needs to determine the best framing, roof, and wall solutions. We consider factors such as deep foundations and uplift, as well as labor costs to make the best solution suggestions.
Decision-Making Stage: Once the parameters are determined, we share preliminary framing, geometry, and reactions. Cuts and data are available for all components, and we can provide boilerplate specifications. When needed, we can provide a working budget, as well.
Ready to learn more?
Download these documents or give us a call to discuss your next project.