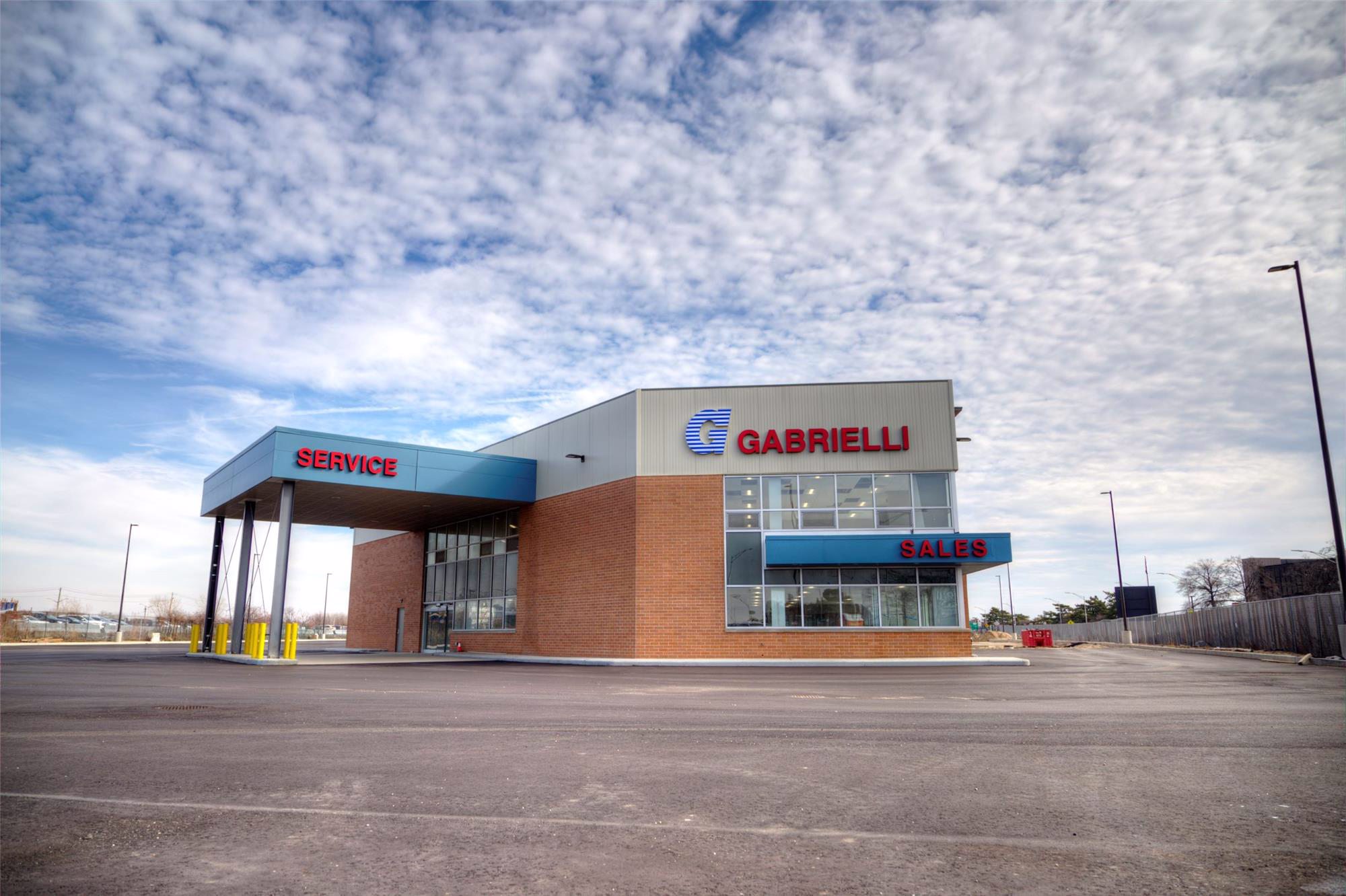 This commercial truck dealer has an assortment of locations throughout New York, New Jersey, and Connecticut, but it was interested in adding a new facility at JFK.
We were able to construct a beautiful structure that not only houses two floors of office space but also features a large truck maintenance facility. As with many of our jobs, Butler products were pivotal in the completion of this job.
Project Specs
Location: Jamaica, NY
Building Type: New truck sales & service facility
Project Size: 140' x 326' truck maintenance facility with mezzanine & five-ton crane, 100' x 101'/172' two-story office facility with 1,200 square feet of canopies & below-eave architectural canopies
Butler Products: Butler hybrid two-story office building, Butler MR-24 and CMR-24 roof systems, Butler Thermawall Fineline wall system
Architect/Engineer: H2M Architects
MBCEA Names Building of the Year Award Winners
Congratulation to Gabrielli Truck Sales for being identified as one of this years projects that represent metal building systems' excellence.